Know someone under 40 who's ready for a better Mississippi?
Our sister organization, The Parents' Campaign Research and Education Fund, has just launched a terrific networking program for young, action-oriented Mississippians who want to be a new voice for a new Mississippi.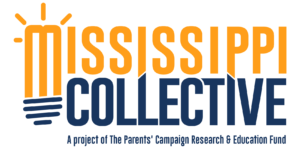 The Mississippi Collective will offer opportunities for like-minded peers to connect with one another and will provide no-cost advocacy training – and a wealth of information – designed to take Mississippi to the next level.
Like The Parents' Campaign, The Mississippi Collective will focus on public education, but with a new twist – bringing fresh, new voices to the table with a goal of transforming our state into the Mississippi young people want and deserve. Read more about the project.
Let's help spread the word: if you're under 40, a public school supporter, and ready for a better Mississippi, The Mississippi Collective needs you!
Follow them on Facebook and Twitter, share their posts, and encourage all the under-40s you know to sign up for notifications about opportunities to meet and strategize with their peers around the state: https://tpcref.nationbuilder.com/. It's fun, it's exciting, and it's happening now!