Our Legislature has some explaining to do.
If Mississippi has money to give away, why are public schools horribly underfunded, and why don't the proposed teacher pay raises get teacher salaries to the Southeastern average?
Late last week, the Senate announced its own revenue reduction proposal, which would strip an estimated $317-million from state coffers. That's enough to fully fund the Mississippi Adequate Education Program (MAEP) and other currently unmet state obligations. If enacted, the tax cuts would threaten teacher pay and school budgets far into the future.
While not nearly as bad as the budget-busting House plan (which slashes $1.5-billion from the state's General Fund) the Senate plan would thwart any meaningful chance of moving beyond Mississippi's perpetual last-in-nation ranking on myriad quality of life indicators, many of which have a devastating impact on the life chances of our children.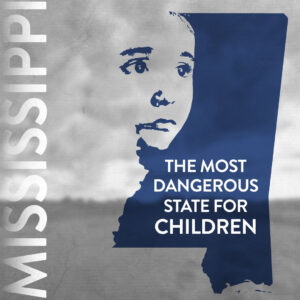 The sad fact is that Mississippi is our country's most dangerous state for children, with the highest rates of infant mortality and child poverty, and public schools (our children's best hope for a bright future) still waiting for long-promised adequate funding. Consider:
public schools are underfunded this year alone by $272-million, putting our children at a significant disadvantage when competing with their peers in neighboring states; our neighbors beat Mississippi's public education investment by an average of $1,200 per student

special education in public schools is underfunded this year by $36-million, 

limiting the ability of school districts to meet the needs of our most vulnerable children

the public school building fund has been diverted every year for the past two decades, while Mississippi children struggle to learn in mold-infested classrooms that flood when it rains and eat their lunch in cafeterias that have raw sewage leaking into kitchens

Mississippi teachers are so dreadfully underpaid that they are leaving in droves, weary of working 2 and 3 jobs just to pay their bills; while significant pay raises are proposed, we're told legislators can't get our teachers to the Southeastern average because Mississippi can

't afford it
So, which is it?
Is Mississippi so broke that we can't afford to provide for our children and teachers?
Or is Mississippi so flush with cash that we could easily afford to fund our priorities – and give away hundreds of millions of dollars?
It cannot be both.
 Please ask your legislators these questions:
Are public schools underfunded by $272-million this year because lawmakers WANT to shortchange children, or is it because there isn't enough money?
If Mississippi has money to give away, why don't the teacher pay raise plans get teachers to the Southeastern average?
Find contact information for legislators who represent your school district
Capitol Switchboard: 601.359.3770
Ask Speaker Gunn and Lt. Governor Hosemann the same questions.
House Speaker Philip Gunn: 601.359.3300
Lt. Gov. Delbert Hosemann: 601.359.3200
If Mississippi has plenty of money, the Legislature has no excuse for not fully funding public schools and bringing teacher pay to the Southeastern average – BEFORE giving away any state funds.
If Mississippi does not have sufficient state funds to properly provide for our children and teachers, we certainly can't afford a tax cut. 
Please call our elected officials today. Ask them why our children and teachers are being shortchanged if Mississippi is floating in cash. Ask your family and friends to call, too. Our children and teachers deserve answers, and together, we've got this!