Ready for a fresh start? The 2020 Legislative Session convenes at noon today with a new Legislature and new leadership. With that comes new opportunities – and challenges!
Our children can't stand up for themselves, so you and I stand for them. We are parents and teachers and legislators and regular folks standing shoulder to shoulder, bridging the gap, to ensure strong public schools for every Mississippi child.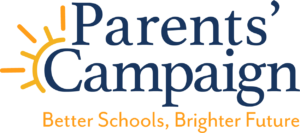 This New Year has brought a fresh new look for The Parents' Campaign – and soon we will unveil a new web site. There's lots that's new. What hasn't changed is our commitment to our children. And to you. Whatever 2020 brings, you can count on us to be your eyes and ears at the Capitol, to keep you in the know and in the loop.
You can watch today's House and Senate swearing-in ceremonies at http://www.legislature.ms.gov/webcasts/ beginning at noon. Then we'll be off to the races!
We've been here before – at the start of a new legislative term, with lots of new legislators, new leadership, and many unknowns. We've faced good times and tough times, and through it all, we've stood strong together. It's what we do.
The Parents' Campaign staff will be manning the front lines. We'll keep you posted on what's happening at the Capitol, and we'll call for reinforcements when we need your help. So, drop us a line and get plugged in! Let us know your interests, concerns, and questions (reply to this email or email info@msparentscampaign.org). And tell your friends to join us. Because the more of us there are, the better the outcome will be. And together, we've got this!